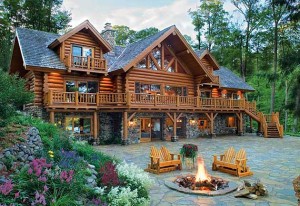 If you are in the process of buying a new home in Denver or anywhere, you should know that there are a few things that could sabotage a potential closing. Here are the  5 Things That Can Ruin Your Real Estate Closing.
1. Make a major purchase with credit card. Making a major purchase with a loan or credit card can impact your credit score heavily and negatively. If you have been prequalified for a mortgage you should avoid any purchases that could harm the prequalification. Especially if the home you are going to purchase is at the top end of the price range you might lose the ability to buy it.
2. Don't change your job: if you have applied for a mortgage you need to keep your job. Lenders will definitely check how stable your work situation is. They are usually hesitant to give a loan to someone who is just starting a new job because in most cases jobs have a probation period, which could be terminated easily.
3. Credit check. You should always be aware of the last minute credit check. Usually there is a long period between the pre-approval of the home loan and the time when the buyer actually gets the loan, so a lot can happen. Credit score goes from pristine to really bad within a short period of time, so you need to be careful.
4. Save some money. There are many people who forget about closing costs and down payments. Nothing can derail a closing faster than the non sufficient funds to pay the last minute costs. You should also avoid committing to pay more than you can, hoping that you will be able to scrape the money together before closing.
5. Clouds on titles: One of the most common problems that might occur before closing is a little cloud on the house titles. Maybe there is a tax lien placed on the house, so you need to make sure that you check this before you buy the property.
Be sure you have a professional real estate broker guiding you through the process to avoid costly mistakes that can cost you that dream home you've worked so hard for.
Posted by: Editor
Categories: