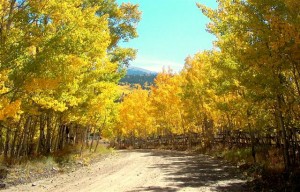 We live in Ohio and started to get serious about purchasing land in Leadville Colorado. We were lucky enough to run across one of Craig's listings while looking at areas to live, while visiting friends. We went back to Ohio to gather more information and move forward. Who ever we were going to work with, was going to have a long distance client. Craig embraced the challenge of helping us realize our dream.
Allowing us to work at our own pace, Craig organized and helped navigate us through the process. Over the next few months, when we requested information, Craig provided detailed analysis pointing out not only what is good, but detailed reasoning why this wouldn't work for our situation. Craig proved invaluable because of his building knowledge. By the time we decided to head back to Colorado, we were armed with precise information about each area we wanted to see. Once we were on the properties, we could see the accuracy of his recommendations. We were delighted to find the perfect property.
We now own the land and have a timeline set for our new home. We lucked out randomly finding Reynolds Real Estate Group , but now have a reliable professional in Colorado. We are very comfortable referring family and friends to Craig. We believe that would put them in good hands. We have a gorgeous view of Mt. Elbert and Mt. Massive and look forward to enjoying all that the area has to offer.
Andy Olear
Teresa Cibula
614-312-7731