Lila Land: Reynolds Real Estate Group



Lila Land




Lila Land

Designations: Broker Associate

Background:
Lila has been involved in Real Estate (RE) since 2008. She began her RE career at Colorado Resort Properties and moved to Reynolds Real Estate Group (RREG) in 2010. Her greatest joy working in real estate is seeing someone take the steps to fulfill their dreams of home ownership. She loves to facilitate the process from beginning to end, weather it is a clients first home or vacation property. At RREG she loves the teamwork between brokers and the support from her managing broker, Craig Reynolds. She appreciates the resources provided to her. These valuable resources propel her transactions to be thorough, complete and successful. Her strengths include her ability to be organized, see both sides of a situation, understanding her clients concerns in a transaction and having the background, insight and sensitivity to help. Lila prides herself on her ability to photograph and present a sellers home with impeccable skill and attention to detail. She constantly strives to stay abreast of the latest techniques and information in the industry by education, research and forward thinking and transfers this knowledge to serve her clients. Overall, Lila grows in her expertise and sees Reynolds Real Estate Group as the capstone real estate brokerage in the area.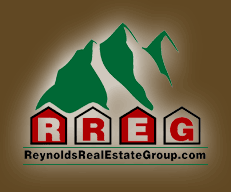 Reynolds Real Estate Group

Main Office:
720 Peak View Drive
Twin Lakes, CO 81251

Mailing:
PO Box 904
Leadville, CO 80461

720-945-9401

Denver - Front Range

719-293-1147

Mountain Communities
real estate web design - realtor web sites by imc
copyright © 2008 , all rights reserved