Anne Schneider: Reynolds Real Estate Group



Anne Schneider




Anne Schneider

Designations: Broker Associate

Background:
The Matchless Properties Team Second Generation Matchless Team We are a second generation mother/daughter team working to provide the highest quality service to the Leadville/Lake County community. Matchless Properties was originally owned and operated by my mother, Ruth Purkat now my daughter Sierra and I are bringing the same unparalleled ethics to a new generation. I am proud to have worked in the local market place for the past 19 years, seeing many changes to the community as well as the real estate market. Sierra and I believe in putting our customers first, listening to their goals and needs, intent on making their mountain dreams come true. We truly love Leadville and all it has to offer, whether you are relocating, searching for a second home, or your first we are committed to providing you with knowledgeable, up-to-date, ethical, reliable information always listening and keeping your best interest first. We are proud to be the newest members of the RREG team. Previously owning my own brokerage, I saw an opportunity to take my company into an even better future, one that could offer my sellers and buyers even more advantages and service. I was highly impressed with the skill set, marketing, and professionalism that RREG exuded. The strength of joining a long standing tradition with the innovative competent RREG advantage was immediately realized. The winning combination A long history of ethically serving Lake County and its residents coupled with the technology and marketing strength of RREG, make the Matchless Properties Team the winning combination for supporting you. The Matchless Properties Team ~the hometown team, making your mountain dreams come true!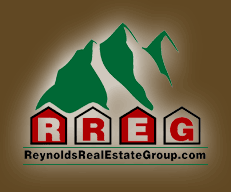 Reynolds Real Estate Group

Main Office:
720 Peak View Drive
Twin Lakes, CO 81251

Mailing:
PO Box 904
Leadville, CO 80461

720-945-9401

Denver - Front Range

719-293-1147

Mountain Communities
real estate web design - realtor web sites by imc
copyright © 2008 , all rights reserved