Lisa Marie Boehmke: Reynolds Real Estate Group



New Lisa




Lisa Marie Boehmke

Designations: Broker Associate

Background:
Lisa Marie has lived in the Lake county area for over a decade and knows this land area like the back of her hand. Working for the USDA Forest service has allowed her to put her feet on some of the most remote of land areas. Born in Wisconsin Lisa has worked in the real estate business for almost two years now and has successfully ran her own Property Management company for over five. With her fresh approach and drive let her help you find that home or piece of property that moves you.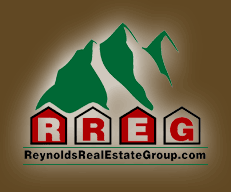 Reynolds Real Estate Group

Main Office:
720 Peak View Drive
Twin Lakes, CO 81251

Mailing:
PO Box 904
Leadville, CO 80461

720-945-9401

Denver - Front Range

719-293-1147

Mountain Communities
real estate web design - realtor web sites by imc
copyright © 2008 , all rights reserved