To Whom It May Concern,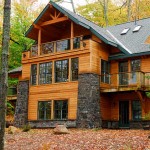 My wife and I first met Craig Reynolds while looking for vacation property in the Chaffee and Lake County areas of Colorado.  We really needed someone that knew the area and knew the market well.
We were looking for a Colorado property within a certain price range and met our specific criteria. We were quite impressed with Craig's knowledge of the area and the properties we were interested in.  Craig had the answers to all our questions or found the answers in a timely fashion.  He really does his research.  It is as if he were purchasing the property himself.
Craig worked diligently with us for two years, before we found our dream property. Whether we were looking or entering the buying process; we sincerely trusted Craig and always believed he was looking out for our best interest.  We found that Craig truly listened to our needs, and his professionalism and "no pressure" sales approach made us feel at ease through the whole process. So much at ease, we have since purchased another property with Craig.
Without any hesitation, we would highly recommend Craig Reynolds for your real estate needs. Please feel free to contact us if you have any further questions.
Respectfully,
Jim and Joanne Pustizzi
Colorado Springs, CO
Posted by: Editor
Categories: